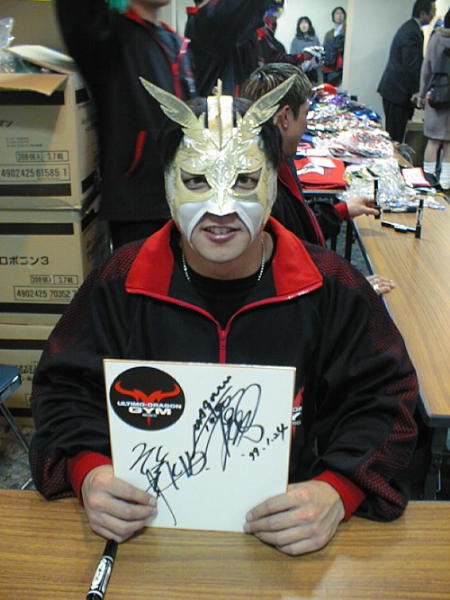 Dragon Kid
Dragon Kid has recently suffered a shoulder injury. This was the reason he lost the Welterweight Title to Judo Suwa. He requires surgery and may be out for a year. This means that about the only updates on this page over the next few months will be those required by Tripod to keep my account active...
Updates!
7/14/1999-Moved this page to the new server.
If you happen to be wondering, who is Dragon Kid, well, I wondered that too the first time I saw him. The date was June 29th, 1998. Being at my grandparents' house, I did not have a video tape and/or a camera handy. So, a guy looking like Ultimo Dragon comes out. His name? Little Dragon. He wore his gold suit and mask, and walked to the ring to fight Eddy Guerrero. During the match, Chavo Guerrero Jr., Eddy's nephew, came to the ring on a wooden horse. He got Eddy's attention, and Little Dragon rolled him up for the one-two-three! After that, I became a Little Dragon-ite for life. I also am impartial to the other students of Ultimo Dragon, including Tokyo Magnum, Shiima Nobunaga, Judo Suwa, and Sumo Fuji.
Little Dragon is a member of Groupo Revolucion, which is composed of Ultimo Dragon's students. Apparently, this is part of Michinoku Pro Wrestling. Little Dragon wrestles there as "Dragon Kid". The little guy has made no appearances on live TV since beating Eddy on Nitro, unfortunately. We await his return.
In other news, Ultimo Dragon has been out for quite a while with a possibly career-ending elbow injury. Rumor is, he's been released from WCW, which could explain Little Dragon's absence.
If you have Michinoku Pro or other Japanese or Mexican results, please, by all means SEND THEM TO ME! Any rumors or news on Little Dragon are also welcome.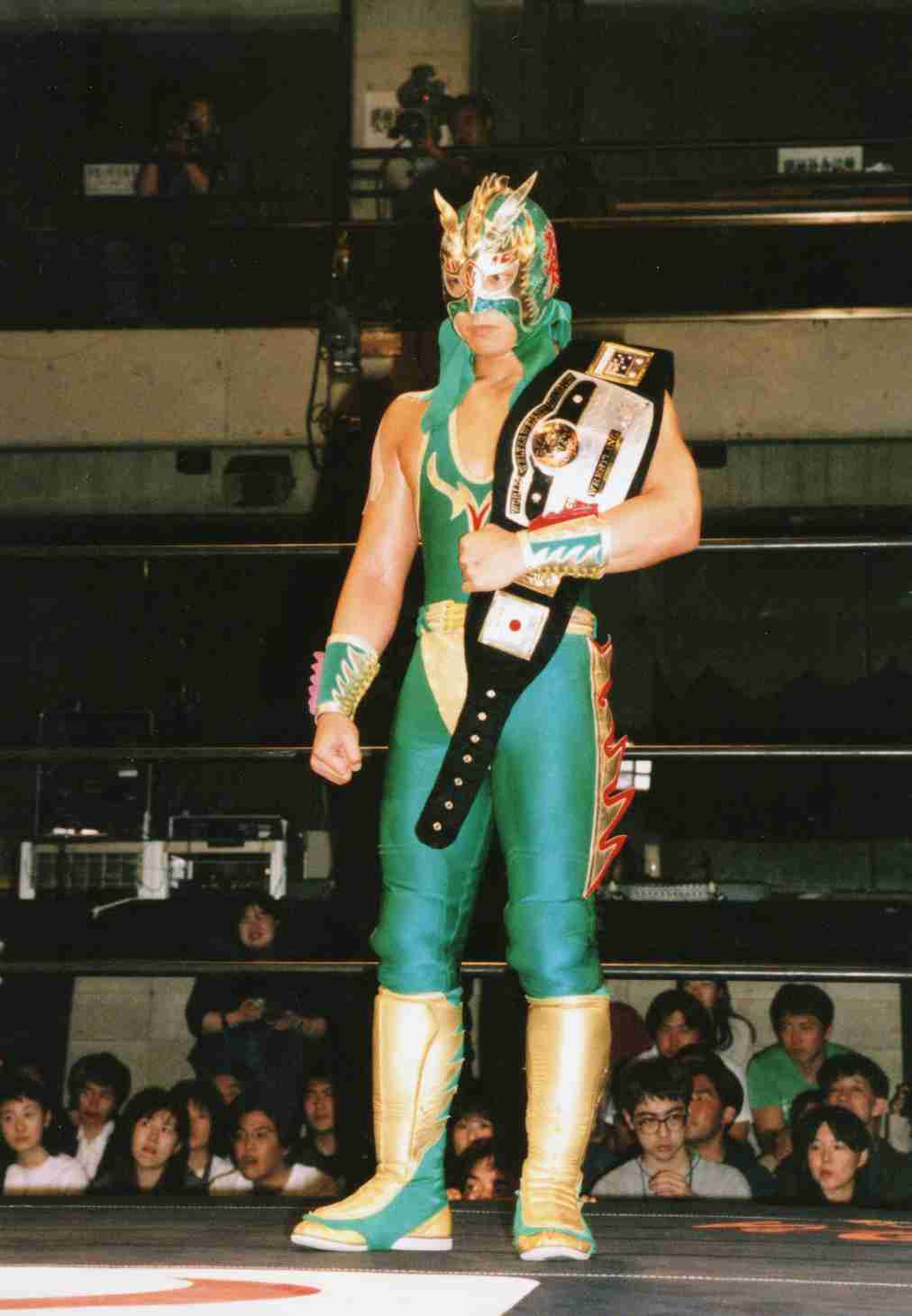 Dragon Kid: Vital Stats
Wrestling name: Little Dragon(WCW) or Dragon Kid(Toryumon)
Real name: Nobuyoshi Nakamura
Height: 5'4"(approx.)
Weight: 154 lbs.(approx.)
Hometown: Probably in Japan somewhere, although WCW says he's from Mexico City
Finishing maneuver: Dragon Rana(Flying Somersault Rana)
Birthdate: February 2, 1976
All-time WCW record: 1-3
I wrote a letter to Little Dragon via WCW in October, but I have yet to receive a response. Could be he's wrestling in Japan.
The Master(that's referring to me, not Ultimo Dragon)
---
- Dragon Kid Home Page Poll -
NOTE! If you visit this page I encourage you to please sign the guestbook! I have 931 hits on this page and four guestbook entries!
Sign the Guestbook
Know where your towel is and view my guestbook
The Dragon Kid Home Page has received
visitors since October 11, 1998.
Page last updated 7/14/1999, 2:28 PM CDT.
Page © 1998-99 by Tom Stephenson.